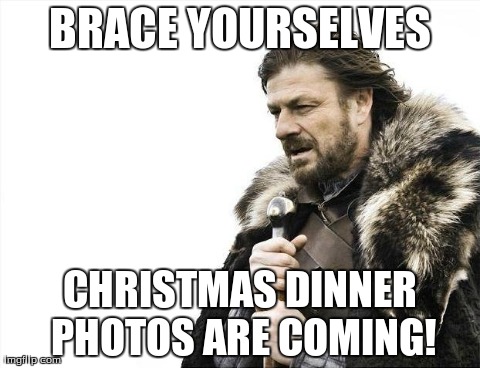 I meant to put up this post on the 25th and yet, it is the earliest hours of the 27th of December with me not even being certain it will definitely be up.
I have been having some issues trying to set up my website and, at some point, I couldn't even find my blog and kept receiving a 404 error message whenever I typed in the name of my site ( Well, if this blog isn't dated the 27th day of Dec, 2015, then it was still ongoing as at the time this was written) so, though it is still giving me the unfriendly message, I am still able to access my work pages and so I've just decided to crack on with my writing, whether or not I finally see it.
Well, I've been assured that it should be up as I've done all I'm supposed to do, and correctly too, so, I'll just sit here and turn out my thoughts whilst I await the appearance of my blog profile.
Perfect. Just perfect.
Anyway, this all began on Christmas day so you can imagine that I spent the greater part of the day glued to my laptop and reading up all the
readable
s my mind could process- thank God for all the people who actually sit to put out really helpful info on setting up shop on the internet ( hehehehe, I had to add that ), it's amazing how you are able to find step-by-step details, complete with pictures, online about issues- who are these people? In this case, who is this person? A super human?
Bless her- check her out here.
I finally, very reluctantly, had to tear myself away from my laptop as my mum ( who is visiting me) kept coming over to where I was sat on my work table to remind me that I hadn't begun the "Christmas cooking" and, after about seven of such reminders, I had to ask,
"Wait o, is it not just one visitor we are expecting? Which one is "Christmas Cooking" again?"
As in,
I jus tire
.
They should just call it "CC", give it some importance since it's taken so seriously .....
Indeed we had a family visiting from church, the very first Christmas in this country where I've actually received guests (yippie!!!!) and it was my son's first Christmas as well- well, the first one he was aware of as he was born in December- so I was excited because I knew he'd be very happy to see other kids and other people in his space. :)
Browsing through Instagram, I saw that all the Naija Chefs had gone on a type of Jollof Rice (lets also give this the due respect it deserves and call it "JR") cooking spree- there were different short videos of one lone hand or the other, not quite turning the beautifully cooked and red coloured rice with the spatula/
garri turner
it held but more like showing you how well cooked it was- not mashy or too hard, just right and displaying it's tomato-red colour- I was hungry!
Unfortunately, I'd decided the day before to cook something abit different from what we would normally have cooked back at home in Nigeria so I went with Egg and prawns fried rice with Beef Curry and Okra soup and eba for variety.
As an Mbaise girl, we grew up knowing that where CC was concerned, variety was the spice of life!
Ah! Just thinking of those days makes me nostalgic- "
Christmas
" was celebrated every day from the 25th of Dec to the 1st or 2nd of the new year- and it depended on the market days of each one of the villages contained in Mbaise as an umbrella that came after the 25th day of December.
Pretty unique, don't you agree?
Now, even more unique is the fact that an intrinsic part of this daily celebration is the "
erigwara
",
meaning, "
eating back
"- which means that your home (on the "
Christmas day
" that your village had based on the calendar of the market days) was open to all and sundry to "
come and eat
" and you reserved the right to go to their village on their own Christmas day to
"come and eat"
too and so,
You eat at mine + I come back and eat at yours = Erigwara!
Anyway, my menu wasn't a tasking choice as long as you had all you needed at home.
So, in the spirit of culinary exhibition as shown by our Naija chefs on Instagram, let me show my own
kwanu, make e be like say.....
So for all intents and purposes, where it pertains to my displaying meals I've cooked, I'll just simply tag myself, "#chefjudgejudy"- hehehehe, how's that for some
effizy
, eh?
Beef curry ingredients


Egg and Prawns fried rice
:)
:)
Hope you had a beautiful and yummy celebration
and don't forget, as much as we get all into the
"erigwara"
and cookery spirit,
at the end of the day, it's all about Jesus!
Nothing else :)
All is vanity, lol, :)
I'm smiling, but I'm serious :)
So, what did you do for Xmas?
More importantly(
cos I want to know!
) , what was on YOUR menu?
Please share your thoughts :)
Love Always,
Judgejudyjudy.